Upon Request
Buy with 1 click
Thank you for the information, our sales manager will call you as soon as possible.
VAT 24% amount included: 1.01 €
Volume: 50gr
Ideal for removing make-up
Deep cleansing, detoxification
Greek Cosmetic Product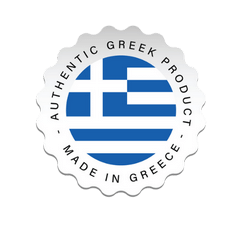 Detailed description
ANEMOESA Soap De-Make Up 50gr
Activated carbon is a fine, odorless, tasteless, black powder, which has been heated in a controlled environment and in a vacuum and thus acquires a porous surface. Due to the porous surface it has a high absorption capacity, absorbs toxins, heavy metals, bacteria and pollutants and cleans the contact surface in depth (pH range: 9-10.5).

It has extra cleansing properties, with intense foaming, is produced with skin-friendly materials and also contains natural surfactants.
*DERMATOLOGICALLY TESTED • PERFUME FREE
---
Product specifications
Indications
De-make up
Deep cleansing, detoxification
Absorbs toxins, heavy metals, bacteria, pollutants and lipids
Long duration
---
Composition
Glycerin soap mass, with coconut activated carbon.
---
How to use
Apply to fresh skin, foaming with gentle massage. Rinse off with warm water.
---
Applicable skin type
All skin types
Ideal for acne prone skin
---
Manufacturer
Mistic
---
Documents
1. Instructions: ANEMOESA Soap De-Make Up