QT Fill Plus Dermal Fillers
S.Thepharm Co., Ltd. is a South Korean company, which has a unique technology in the field of stem cell therapy. It was established in 2016 to provide one-stop solution for anti-aging cosmetic products. As a leading company in the beauty cosmetics market, they tend to grasp the needs of beauty market and create new trends, while contributing to the improvement of people's quality of life.
"QT Fill Plus" is their brand line of dermal fillers based on hyaluronic acid that increases elasticity and offers high biocompatibility, providing patients with quick and long-lasting results.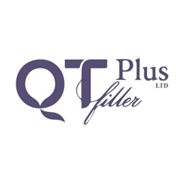 Popular products from QT Fill Plus