Available soon
Buy with 1 click
Thank you for the information, our sales manager will call you as soon as possible.
VAT 24% amount included: 0.58 €
Volume: 4gr
Rich in natural ingredients that offer silky feel, elasticity and peeling repair.
Greek Cosmetic Product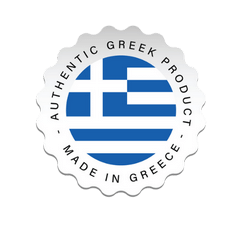 Detailed description
Oil & Bee Lip Balm Cherry
Special care and hydration for cracked lips with the help of precious olive oil and macadamia oil. Cherry aroma offers you a sense of freshness and rejuvenation.
Macadamia nuts are rich in vitamins A, B1, B2, B3, C and E, but also in fatty acids, proteins and minerals such as magnesium and iron.
But what makes it special is the palmitoleic acid Ω-7, which is not present in any other natural oil, contained in a percentage of 16-24%, has rich antioxidant, anti-aging, regenerative and moisturizing properties.
Olive oil is an antioxidant rich in vitamins with antibacterial actions and moisturizing effects.
*DERMATOLOGICALLY TESTED
---
Product specifications
Indications
Silky feel
Elasticity
Peeling repair
Rich hydration
---
Composition
Macadamia Ternifolia Seed Oil
Olive oil
Beeswax
Vitamin E
---
How to use
Apply as many times as you want and let the taste captivate you.
---
Applicable skin type
---
Manufacturer
Oil & Bee
---
Documents
1. Instructions: Oil & Bee Lip Balm Cherry