Out of stock
Add to basket €

27
Buy with 1 click
Thank you for the information, our sales manager will call you as soon as possible.
See detailed description
Volume: 100ml
Greek Cosmetic Product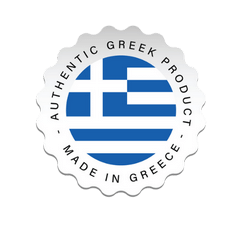 Detailed description
Eesome Pomegranate Vegetable oil 100ml
Related healing properties with pomegranate seed oil: antimicrobial, anti-inflammatory, soothing, antioxidant, anti-aging, regenerative.
Suitable for mature skin, which has suffered sun damage or it has required support for collagen production and of cell regeneration.
* DERMATOLOGICALLY TESTED
---
Product specifications
Indications
Anti-aging
Regenerative
Anti-flammatory
---
Composition
Pomegranate Vegetable oil
---
How to use
It can be used in anti-aging creams and serums – to help firm and enhance skin elasticity and renewal.
Add to your daily skincare routine to improve skin texture, soothe irritation, inflammation including sunburn, boils, rosacea, eczema and psoriasis – try a few drops directly on face or incorporated into lotions and your filters.
Add the scalp massage oil.
Add it to massage oils for extra skin care.
In the preparation of cosmetics, add it to antiaging formulas in its cold phase.
Suitable for all skin types (dry and oily).
INGESTION IS PROHIBITED
---
Applicable skin type
---
Manufacturer
Eesome
---
Documents
1. Instructions: Eesome Pomegranate Vegetable oil