Out of stock
Add to basket €

15
Buy with 1 click
Thank you for the information, our sales manager will call you as soon as possible.
See detailed description
Volume: 100ml
Greek Cosmetic Product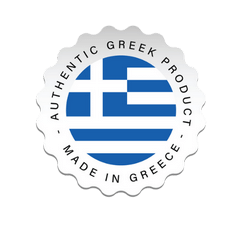 Detailed description
Eesome Helichrysum Macerated oil 100ml
Helichrysum macerated oil contributes to tissue regeneration and treats scar tissue formation. It has excellent healing properties, restores the skin in a healthier state and delays aging thanks to its very strong cell regenerative action.
It works as natural fat burner and significantly reduces cellulite, but also stretch marks and fine lines as well promotes cell renewal.
It constitutes as an excellent oil for massage and rubbing, especially for muscle aches and intense physical strain.
* DERMATOLOGICALLY TESTED
---
Product specifications
Indications
Anti-aging
Regenerative
Healing
---
Composition
Helichrysum macerated oil
---
How to use
Ideal for damaged skin as it causes immediate skin regeneration.
It regenerates wounds.
It has a strong anti-cellulite effect.
It alleviates the problem almost immediately.
Ideal for the eye area.
Recreates the crow's feet.
Tones the contour and stretches the skin.
INGESTION IS PROHIBITED
---
Applicable skin type
---
Manufacturer
Eesome
---
Documents
1. Instructions: Eesome Helichrysum Macerated oil