Out of stock
Add to basket €

1.4
Buy with 1 click
Thank you for the information, our sales manager will call you as soon as possible.
See detailed description
Volume: 75ml
Natural origin Sunflower and Olive Extracts
Greek Cosmetic Product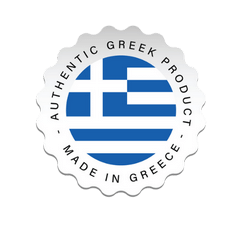 Detailed description
ECHO Hand Cream Repair Tube 75ml
Εcho skin repair hand cream is formulated with natural moisturizing, soothing and antioxidant ingredients that provide deep skin hydration and instantly relieve dry and chapped hands. Rich, non-greasy texture that spreads easily and is quickly absorbed.
*ALCOHOL FREE • PROPYLENE GLYCOL FREE • PETROLATUM FREE • SYNTHETIC COLORANTS FREE • DERMATOLOGICALLY TESTED
---
Product specifications
Indications
Moisturizing
Revitalizing
---
Composition
Natural Olive extract and St. John's wort oil.
---
How to use
Apply a dab of hand cream to clean hands and gently massage it. Reapply as needed throughout the day.
---
Applicable skin type
---
Manufacturer
Farcom
---
Documents
1. Instructions: ECHO Hand Cream Repair Tube