Out of stock
Add to basket €

35.9
Buy with 1 click
Thank you for the information, our sales manager will call you as soon as possible.
See detailed description
Volume: 50ml
Hydration, Reconstruction and antiaging benefits all in one innovative product!
100% Natural ingredients
* Organic Cultivation
Greek Cosmetic Product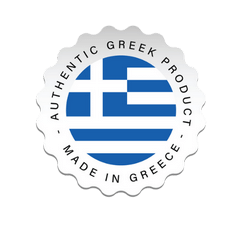 Detailed description
Euthalia Cistus Cold Cream 50ml
Cistus Cold Cream, Intensively Hydrating & Reconstructive, Cistus & Organic Olive Oil- "cold " cream natural conditioning and nourishing 24h cream. Its essential oils act as natural sun protective filters. It is based on an ancient Greek regimen, that comprises organic beeswax, with a number of beneficial oils: olive oil, almond oil, rose and rock rose (cistus). The name "cold" derives from the cool feeling effect it has on the skin. Its deeply rich composition helps to rebuild cells and effectively smoothes wrinkles. It instantly improves skin texture, acts beneficially against redness and eczema and is the ideal cream for dry and irritated skin.
For external use only.
*PARABEN FREE • NON GMO • GLUTEN FREE • VEGAN • DERMATOLOGICALLY TESTED
---
Product specifications
Indications
Anti-aging
Soothing
Hydration
Reconstruction
---
Composition
Prunus Armeniaca (Apricot) Kernel Oil, Macadamia Ternifolia Seed Oil,
Argania Spinosa Kernel Oil*, Olea Europaea (Olive Fruit) Oil*, Hypericum
Perforatum Flower/Leaf/Stem Extract, Tocopherol, Helianthus Annuus (Sunflower) Seed Oil, Cistus Ladaniferus Oil*.
---
How to use
Use a small amount of the cream and spread it on the entire face and around the eye, use it daily to keep your face moisturized. Use the "Cold" cream also as a base for your make up.
---
Applicable skin type
---
Manufacturer
Euthalia
---
Documents
1. Instructions: Euthalia Cistus Cold Cream