Out of stock
Add to basket €

15
Buy with 1 click
Thank you for the information, our sales manager will call you as soon as possible.
See detailed description
Volume: 100ml
Greek Cosmetic Product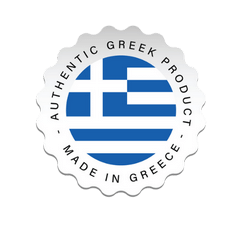 Detailed description
Eesome Blue Chamomile Macerated oil 100ml
Blue Chamomile macerated oil is known for its soothing, antioxidant and antibacterial properties. Research in recent years have shown that the blue Chamomile has a strong anti-inflammatory effect and how it is a real "balm" for the sensitive and irritated skin.
It is said to reduce "itching" and "redness", as it contributes to natural "exfoliation" and its regeneration epidermis (due to the active substance apigenin).
* DERMATOLOGICALLY TESTED
---
Product specifications
Indications
Soothing
Anti-bacterial
Exfoliative
Regenerative
---
Composition
Blue Chamomile macerated oil
---
How to use
It can be applied directly on the skin.
The oil is especially beneficial for your skin. It can be used for face and body massage.
Chamomile extract can be used as an ingredient in various cosmetic products for sensitive skin, such as eye creams, baby products, after sun care products, bath products.
It is also used in toothpastes and mouthwashes.
INGESTION IS PROHIBITED
---
Applicable skin type
Sensitive and irritated skin
---
Manufacturer
Eesome
---
Documents
1. Instructions: Eesome Blue Chamomile Macerated oil